Concrete Cutters/Breakers
These concrete cutting and breaking tools provide you with everything you need to complete your concrete job. 
Electric breaking hammers
Stihl chop saws
Husqvarna soft-cut saws
ICS 14″ concrete chain saws
Hilti hammer drills
Core drills
Hilti concrete saw with vac
Husqvarna Soft-Cut Saw
The Husqvarna soft-cut saw features a low-noise and low-dust blade block enclosure and mechanical blade depth control. In addition, the non-marking, non-stick polyurethane wheels and easy pull-start engine make for a clean and easy job. 
4.3 hp engine with cyclone air filter
Retractable front guide system
Folding handle
Easy pull-start engine 
Hilti Products
hese various Hilti products will equip you with everything you need to finish your concrete job. 
Rotary hammer drills
Combihammers
Demolition hammers and breakers
Core drills and core rigs
Electric concrete saws
Hilti Accessories
Hilti TE3000-AVR Breaker
The Hilti TE3000-AVR electric breaker includes pointed or chisel bits and a cart for easy transport.
Electric
Pointed or chisel bits
Cart for easy transport 
Combihammer + Breaker
Hilti TE70 Combihammer
Top drilling and chiseling performance for greater productivity
Drilling range from 1/2″-6″
Low vibration for increased user comfort and productivity
Hilti TE1000 AVR Breaker
Powerful demolition performance thanks to high impact energy
Symmetrical form with new grip design for perfect handling
Hilti Concrete Saw + Vac
The Hilti Electric Concrete Saw and Vac can be used to cut egress windows, concrete floors. block walls, or any vertical or horizontal concrete surfaces.
Electric
No dust, no water, no gas fumes
Perfect for inside or outside concrete cutting
Hilti Core Drill w/ Stand
Diamond core bits from 1″-6″
Hand held or rig mounted for wet or dry coring
Easy, one person operation
Drill stand base plate is designed for vacuum attachment and anchor fastening
3 speed gearing for optimum coring performance
Concrete Floor Grinders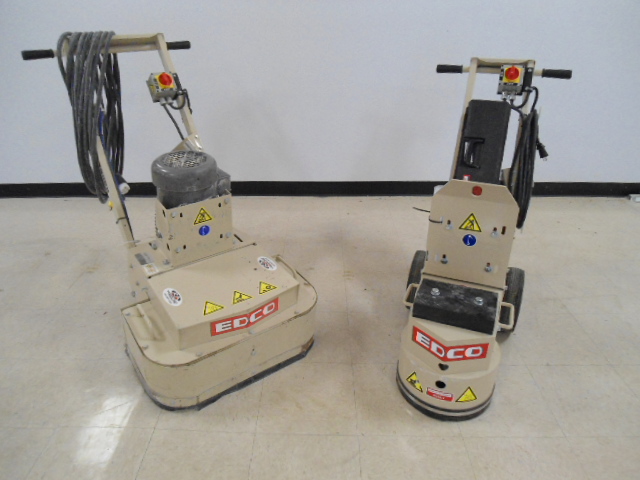 The Single and Twin Head Edco Concrete Floor Grinders smooth out bumps and ridges, remove glue and adhesives, and prepare surfaces for paint or covering
Single Head 12″
Twin Head 24″